Incorporated, Registered & Certified with ISO 9001-2015 QMS, we're privately held Company at Bangalore, India.
TelcoSolve, a G20-DIA (Digital Innovation Alliance) Summit Recognized Startup, offers a robust 70+ solution that combines telecommunications network management with cutting-edge cybersecurity products. Collaboratively, we deliver innovative solutions that enhance security, aligning with carbon-neutral goals and sustainable resource utilization. Leveraging AI-powered threat detection, secure network architecture, and risk management frameworks, our solution fortifies organizations against cyber threats, ensuring data integrity.
Discover how TelcoSolve can transform the Telecommunication-IT-ITES sector for a more secure world. We also are in regular professional touch with international industry associations such as: Prestigious Indian Instituteof Science (IISc's) CysecK Cybersecurity Cohort, NASSCOM (India), KDEM (Bengaluru, Karnataka), K-Tech (Bengaluru, Karnataka), Department for International Trade (The United Kingdom), Hub Brussels (Belgium), and we have completed Stanford Graduate School of Business's Seed Spark Entrepreneurship Program. This keeps very much us in synch with Global Industry Standards.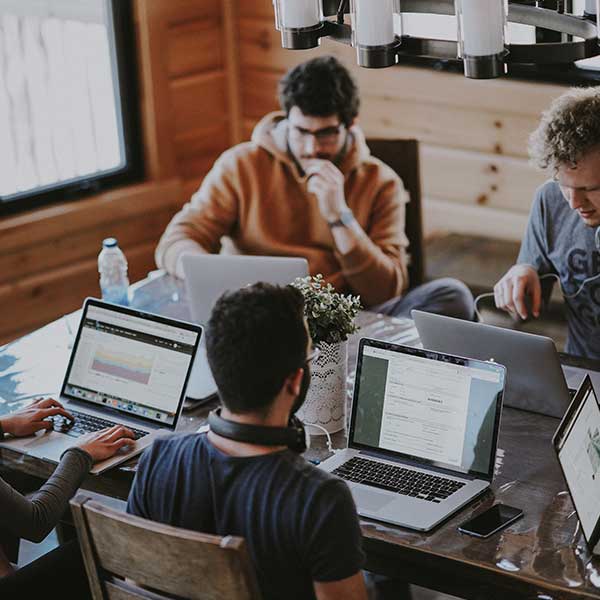 At TelcoSolve™®, we have projects experience with Telcos, ISPs, Telecom Equipment vendors, Telecom Software and 3PP vendor partners. And this helps you in expressing your requirements to us with clarity, so that we understand your requirements from 360-degree perspective around multi-vendor & multi-platform environment yet adhering to global Frameworks and Standards such as eTOM, ITIL, ETSI, TOSCA, to name few.
Our focus is on Cost Efficiency with Opex & Capex, Accuracy of Solutions, Speed of Execution, and Stakeholder Satisfaction, by helping you realize your ambitions through professionally qualified, and globally recognized teams associated with TelcoSolve™®, for you.
Our Team has experience in variety of projects since several decades starting from Radio Networks, to modern digitized network operation center (NOC), Data Center, consisting of distributed ecosystems and managing their life cycle from conventional types to latest technological including CDD, CI-CD, DevOps, Virtualization, Microservice Architecture, & Hybrid Cloud environments.